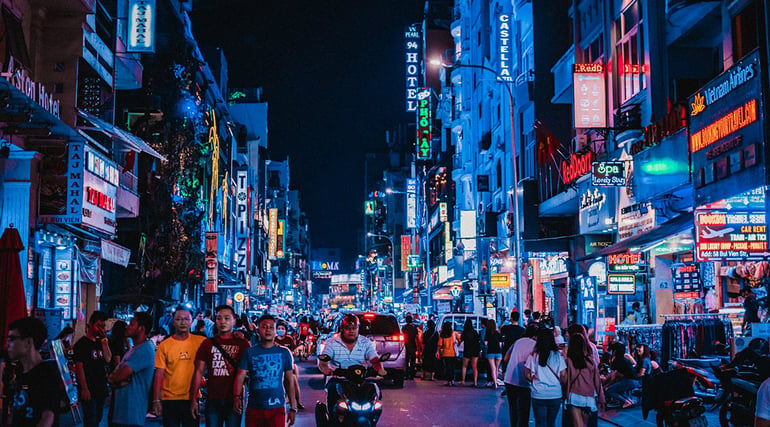 Introduction
In July 2014, dataSpring started offering partner's panels through our own company panel platform, surveyon PARTNERS. We also now offer our company's Vietnamese online research panels. In this article, we will share some tips in conducting online research in Vietnam.
Country Language
Official: Vietnamese
Survey: Vietnamese
Regions Covered
The Vietnamese government groups the various provinces into eight regions: Northwest, Northeast, Red River Delta, North Central Coast, South Central Coast, Central Highlands, Southeast, and Mekong River Delta. Depending on the purpose of the survey, we distribute questions into one or a number of the following regions:
Northwest
Northeast

Điện Biên
Hòa Bình
Lai Châu
Lào Cai
Sơn La
Yên Bái

Bắc Giang
Bắc Kạn
Cao Bằng
Hà Giang
Lạng Sơn
Phú Thọ
Quảng Ninh
Thái Nguyên
Tuyên Quang

Red River Delta
North Central

Bắc Ninh
Hà Nam
Hà Nội
Hải Dương
Hải Phòng
Hưng Yên
Nam Định
Ninh Bình
Thái Bình
Vĩnh Phúc

Hà Tĩnh
Nghệ An
Quảng Bình
Quảng Trị
Thanh Hóa
Thừa Thiên–Huế

South Central Coast
Central Highlands

Bình Định
Bình Thuận
Đà Nẵng
Khánh Hòa
Ninh Thuận
Phú Yên
Quảng Nam
Quảng Ngãi

Đắc Lắc
Đắk Nông
Gia Lai
Kon Tum
Lâm Đồng

Southeast
Mekong River Delta

Bà Rịa–Vũng Tàu
Bình Dương
Bình Phước
Đồng Nai
Ho Chi Minh City(Saigon)
Tây Ninh

An Giang
Bến Tre
Bạc Liêu
Cà Mau
Cần Thơ
Đồng Tháp
Hậu Giang
Kiên Giang
Long An
Sóc Trăng
Tiền Giang
Trà Vinh
Vĩnh Long
Panel Composition
Vietnam is one of the most populous countries in the Asia Pacific region with an estimated population of nearly 95 million. Compared to the population composition, the ratio of panelists in the 40+ age range is small which may prove to be a challenge in collecting the data. Data collection and response rate for older panelists depend on the location and schedule. For this reason, we recommend checking the feasibility of the survey in advance by using our FREE IR Check tool.
| | | |
| --- | --- | --- |
| % | est. pop.1 | Ratio of Panel Composition for dS panel |
| Male | 49.76% | 54.09% |
| Female | 50.23% | 45.91% |
| 13-19yo | 9.6% | 29.73% |
| 20-29yo | 17.3% | 52.17% |
| 30-39yo | 16.5% | 15.11% |
| 40-49yo | 13.7% | 2.26% |
| 50-59yo | 11.1% | 0.57% |
| 60yo+ | 11.4% | 0.16% |
1Reference website: https://www.gso.gov.vn/ and https://www.populationpyramid.net/viet-nam/2018/
Income
When targeting or allocating by income, it is common to design the survey according to the SEC.
*SEC is the socioeconomic category that a consumer falls into as defined by variables such as income, educational background, occupation and so on. It stands for Social Economic Classification.
% Monthly Household Income
| | |
| --- | --- |
| Monthly, unit: 1,000 VND | Ratio of Panel Composition for dS panel |
| Less than VND 1,500 | 11.54% |
| VND 1,500 - 4,499 | 12.99% |
| VND 4,500 - 14,999 | 34.09% |
| VND 15,000 - 44,999 | 21.41% |
| VND 45,000 or higher | 6.99% |
| No Answer | 12.97% |
Local Pro Tip:
In Vietnam, there are many ways to address others and yourself. For example, Vietnamese words such as minh, toi, to, and tui all mean 'I' or 'me', but with different contexts. You will need to pay attention to age and gender to use the right word to address yourself and others.
Ethnic Composition of Our Panels
According to the 2009 census by the official statistics bureau, the largest ethnic groups are the following:
| | |
| --- | --- |
| Ethnic group | Percentage |
| Kinh (Viet) | 85.3% |
| Other ethnic groups | 14.7% |
Precautions in Conducting Online Research
Please consult with us for your politics-related questions.
Final Words
Before conducting online or mobile surveys in Vietnam, it's important to know its basic profile. For more in-depth information, talk to our Local Experts today!
Online research panels have become one of the most important tools of the modern market researcher, and it can yield valuable insights and results if used properly. To know more about online research panels, especially in the Asian region, check out our Understanding Online Research Panels page.