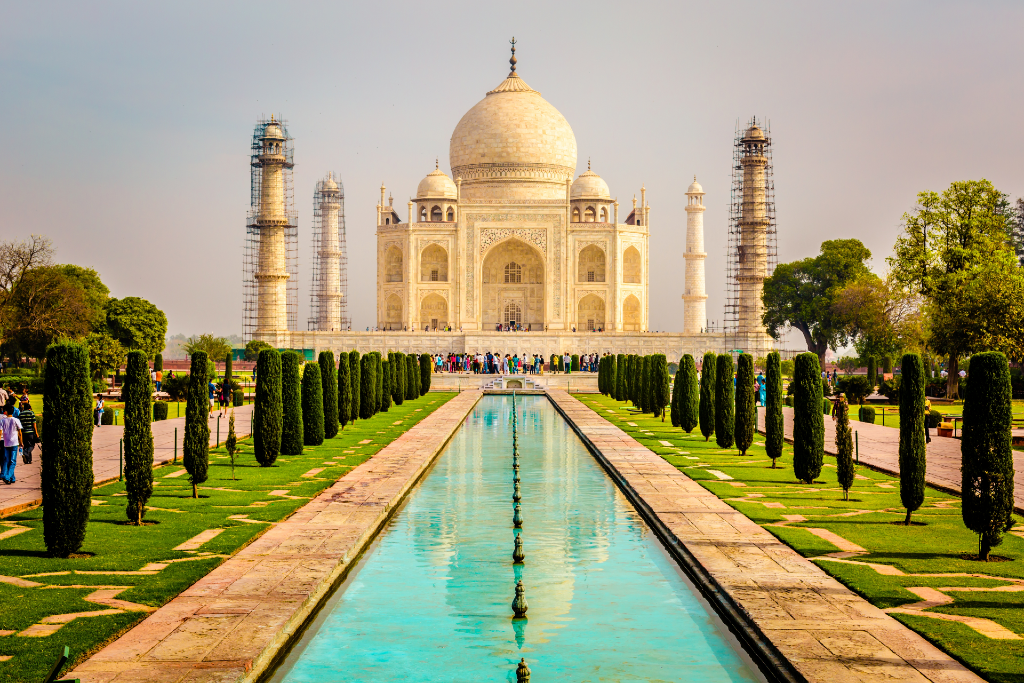 Introduction
In July 2021, dataSpring started offering Indian B2C panels in partnership with the Intage Group. In this article, we will share some tips for conducting online research in India.
Country Language
Official: Hindi, English
Survey: Hindi, English
There are 447 local languages in India, but the most common language is Hindi, and it is the official language of the government. English is used extensively in business, administration, and education, having the status of a "subsidiary official language".
Regions Covered
India is a federal union comprising 28 states and 8 union territories. The states of India have been grouped into six zones having an Advisory Council "to develop the habit of cooperative working" among these states. All states, as well as the union territories of Jammu and Kashmir, Puducherry, and the National Capital Territory of Delhi, have elected legislatures and governments following the Westminster system of governance. The remaining five union territories are directly ruled by the central government through appointed administrators. In 1956, under the States Reorganization Act, states were reorganized on a linguistic basis. There are over a quarter of a million local government bodies at city, town, block, district and, village levels.
| | |
| --- | --- |
| Region | Largest city |
| Central India | Indore |
| East India | Kolkata |
| North India | Delhi |
| Northeast India | Guwahati |
| South India | Chennai |
| Western India | Mumbai |
State
Capital
Andhra Pradesh
Hyderabad (de jure)
Amaravati (administrative capital) (de facto)
Arunachal Pradesh
Itanagar
Assam
Dispur
Bihar
Patna
Chhattisgarh
Naya Raipur
Goa
Panaji
Gujarat
Gandhinagar
Haryana
Chandigarh
(shared with Punjab, also a Union Territory)
Himachal Pradesh
Shimla (summer)
Dharamshala (winter)
Jharkhand
Ranchi
Karnataka
Bangalore
Kerala
Thiruvananthapuram
Madhya Pradesh
Bhopal
Maharashtra
Mumbai (summer)
Nagpur (winter)
Manipur
Imphal
Meghalaya
Shillong
Mizoram
Aizawl
Nagaland
Kohima
Odisha
Bhubaneshwar
Punjab
Chandigarh
(shared with Haryana, also a Union Territory)
Rajasthan
Jaipur
Sikkim
Gangtok
Tamil Nadu
Chennai
Telangana
Hyderabad
Tripura
Agartala
Uttar Pradesh
Lucknow
Uttarakhand
Dehradun (summer)
Gairsain
West Bengal
Kolkata
Union Territory
Capital
Andaman and Nicobar Islands
Port Blair
Chandigarh
Chandigarh
(also the capital of Haryana and Punjab)
Dadra and Nagar Haveli and Daman and Diu
Daman
Jammu and Kashmir
Srinagar (summer)
Jammu (winter)
Ladakh
Leh and Kargil
Lakshadweep
Kavaratti
National Capital Territory of Delhi
New Delhi
Puducherry
Pondicherry
Demographics and Ratio of Panel Composition
If you have projects that cover the higher age ranges, please consult with us.
| | | |
| --- | --- | --- |
| % | est. pop.1 | Ratio of Panel Composition for dS panel |
| Male | 51.54% | 73.69% |
| Female | 48.46% | 26.31% |
| 15-19yo | 9.1% | 18.33% |
| 20-29yo | 17.4% | 57.53% |
| 30-39yo | 15.7% | 17.77% |
| 40-49yo | 12.4% | 4.68% |
| 50-59yo | 9.3% | 1.20% |
| 60yo+ | 10% | 0.48% |
1Reference website: https://censusindia.gov.in and https://www.populationpyramid.net/india/2020/
Income
When targeting or allocating by income, it is common to design the survey according to the SEC classification.
* SEC is the socioeconomic characteristic that a consumer has, defined by variables such as income, educational background, occupation and so on. It is an abbreviation for Social Economic Characteristics. There are several definitions regarding SEC.


% Monthly Household Income
| | |
| --- | --- |
| | Ratio of Panel Composition for dS panel |
| Less than INR 20,000 | 29.72% |
| INR 20,001 - 50,000 | 29.15% |
| INR 50,001 - 80,000 | 10.76% |
| INR 80,001 - 125,000 | 6.07% |
| INR 125,001 - 200,000 | 5.03% |
| More than INR 200,000 | 4.35% |
| No Answer | 14.92% |
Local Pro Tip:
When interviewing female respondents in India, it always helps to have it conducted by a female interviewer. This way, female respondents will feel more comfortable with their responses, especially if it's about sensitive topics or if the research involves a home visit.

Hinduism is by far the biggest religion in the country, but there are also big populations of Muslims and Christians. According to a Pew Research Survey, an estimated eight out of every 10 Indians say that religion is very important in their lives, and because religion is so important, it has a strong influence on people's perspectives. Any national sample of Indian respondents should reflect religious demographics.
Ethnic Composition of Our Panels
India is a diverse multiethnic country that is home to more than two thousand ethnic groups. However, the national Census of India does not recognize racial or ethnic groups within the country but recognizes many of the tribal groups as Scheduled Castes and Tribes.

The modern Indian population is composed of two genetically divergent and heterogeneous populations which mixed in ancient times, known as Ancestral North Indians (ANI) and Ancestral South Indians (ASI). ASI corresponds to the Dravidian-speaking population of southern India, whereas ANI corresponds to the Indo-Aryan-speaking population of northern India.
The demographic composition in the country is as follows.
| | |
| --- | --- |
| Ethnic group | Percentage |
| Indo-Aryan | 75% |
| Dravidian | 20% |
| Austroasiatic, Sino-Tibetan, Tai-Kadai, and other | 5% |
Precautions in Conducting Online Research
The following topics are considered taboo in India:
Inter-religion and inter-caste marriages
Sexuality
Divorce and remarriage
Menstruation
LBGTQ
Final Words
Before conducting online or mobile surveys in India, it's important to know its basic profile. For more in-depth information, talk to our Local Experts today!


Online research panels have become one of the most important tools of the modern market researcher, and it can yield valuable insights and results if used properly. To know more about online research panels, especially in the Asian region, check out our Understanding Online Research Panels page.